Fernández & Knehr
Gesangsduo
---
---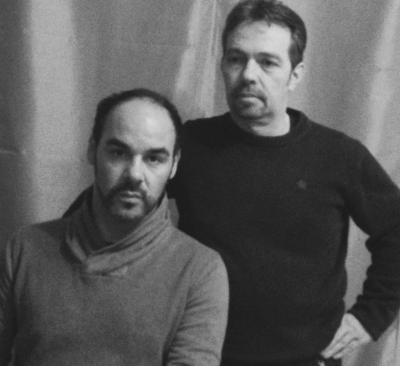 Repertoire:
Songs von Simon & Garfunkel, z. B. Sound of Silence, Bridge over troubled water, The Boxer u.v.m. Ständig auf der Suche nach neuen Songs, das Repertoire wird ständig erweitert.

Auftritte:
2016: Premierenkonzert ev. Kirche Niederschelden; Mitarbeiterfest Niederschelden; Konzert mit Menü in Elsas Cafe in Hergenroth bei Westerburg.

Zu den Musikern:
Javier Fernández & Marco Knehr lernten sich vor 10 Jahren bei einem Casting zum Musical Dracula bei Musicalkultur Daaden kennen. Zu der Zeit war Senór Fernández bei der Band Filisophia und bei der Band Droga del espiritu aktiv.

---
© Kultur!Büro. Kreis Siegen-Wittgenstein - Kulturhandbuch im Internet • KHB 3281.HTM / 04.11.2016 |