SoulStation
funky souly jazzy grooves
---
---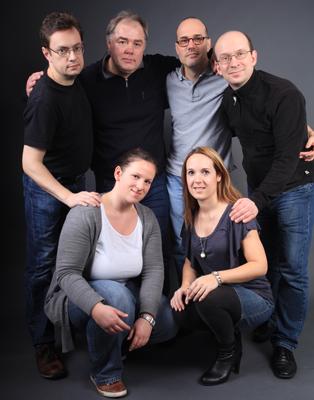 Musikstil:
Soul, Pop, Rock, Jazz, Disco

Technik:
Eine eigene PA mit Lichtequipment für Räumlichkeiten bis 200 Personen kann bei Bedarf gestellt werden.

Veröffentlichungen:
Eine CD mit einem repräsentativen Querschnitt des Programms wird auf Anfrage gerne zugeschickt.

Zur Band:
"Soulstation" ist eine mehrköpfige Coverband, die ein abwechslungsreiches Repertoire mit funky, souly, jazzy Grooves bereithält.
Die seit 2011 in der aktuellen Besetzung (2 female vocals, guit/male vocals, bass, keys, drums) bestehende Band spielt bekannte Songs aus den 1960er Jahren bis hin zu aktuellen Hits aus den Bereichen Soul, Pop, Rock, Jazz, Disco.
Im bis zu 2,5 stündigen Programm finden sich Klassiker wie "Son of a preacherman", "Long train running", "Ain`t no sunshine", Hits wie "Rolling in the deep" und "Valerie" bis hin zu Partyhits wie " I`m so excited", "Like the way I do" und "I will survive", bei denen die erfahrenen Musiker ihre eigene Note einbringen.
Auftrittsmöglichkeiten sind z. B. private Feiern, Hochzeiten, Firmenveranstaltungen, Stadtfeste, etc.



---
Siehe auch:
Musik / Musiker:
Kristina Wilmes
---
© Kultur!Büro. Kreis Siegen-Wittgenstein - Kulturhandbuch im Internet • KHB 3149.HTM / 25.09.2013 |